LATEST NEWS
07 July 2020
D-Marin marinas in Greece welcome back foreign vessels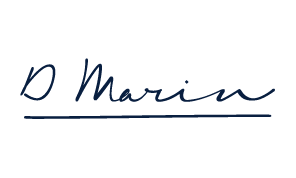 D-Marin marinas in Greece are ready once again to welcome vessels arriving from abroad.
According to the government protocol, from Wednesday, July 1st, 2020 until Wednesday July 15, 2020 private yachts and cruise ships -regardless of flag status- are allowed to set sail, catering up to 49 passengers. Such vessels are permitted to enter Greek territory, provided that they do not come from foreign countries for which special restrictive measures are still in force (eg Turkey and UK). The owner of the vessel, crew members and passengers during boarding, sailing and disembarkation as well as their stay in ports, bays or shores, are obliged to comply with instructions regarding the prevention and treatment of COVID-19 cases, issued by the Ministry of Shipping and Island Policy.
D-Marin marinas in Greece, being socially responsible towards the society, its employees and customers, follows and strictly applies the guidelines of the Authorities by implementing all necessary protection and prevention measures. D- Marin Zea,
D-Marin Gouvia and D-Marin Lefkas welcome you back for a safe sailing experience!