LATEST NEWS
19 March 2020
IMPORTANT NOTICE. Social Health Protection Measures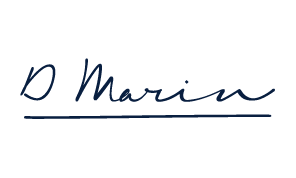 D Marinas Hellas S.A., the company under which D-Marin Zea, Lefkas, Gouvia and Kalamata operate, being socially responsible towards the society, our employees and our customers, we would like to hereby present all measures taken to contribute to the protection of the community as a whole.
Basically, D Marinas Hellas S.A. follows and strictly applies the guidelines of the Authorities and D-Marin protocols. In this context and by being in constant contact with the authorities to monitor the development of the restrictive protective measures, we have implemented the following:
The instructions of the General Secretariat for Civil Protection have been posted on every part of the marina.
All protective measures have been imposed on our staff.
The arrival of all vessels at the Greek ports/marinas has been banned up to 19 April 2020, in accordance with the latest instructions issued by the competent Ministry.
Seminars, meetings, trainings have been canceled.
Contact with the marina is carried out by telephone, email and VHF. Direct communication is permitted only in emergency cases.
Due to safety reasons, only a small number of staff works daily in the marina.
All public and private sanitary and working places are disinfected on a daily basis.
Users are updated daily with printed announcements on the evolution of virus protection measures.
Management and members of D Marinas Hellas S.A. will continue to monitor the situation closely, both in Greece and internationally, to take all necessary measures and remain ready to respond to any need during this challenging time.
This information is valid until further notice and may be updated.